Bad Batch 4-piece puzzle patch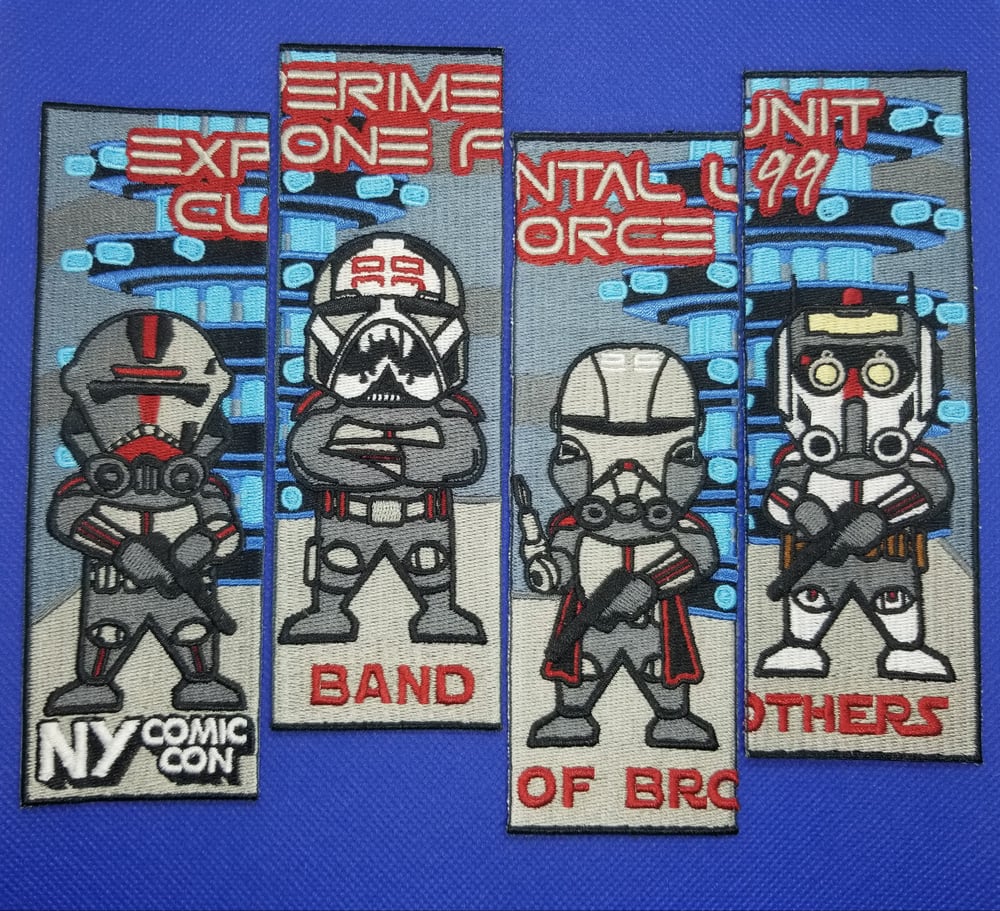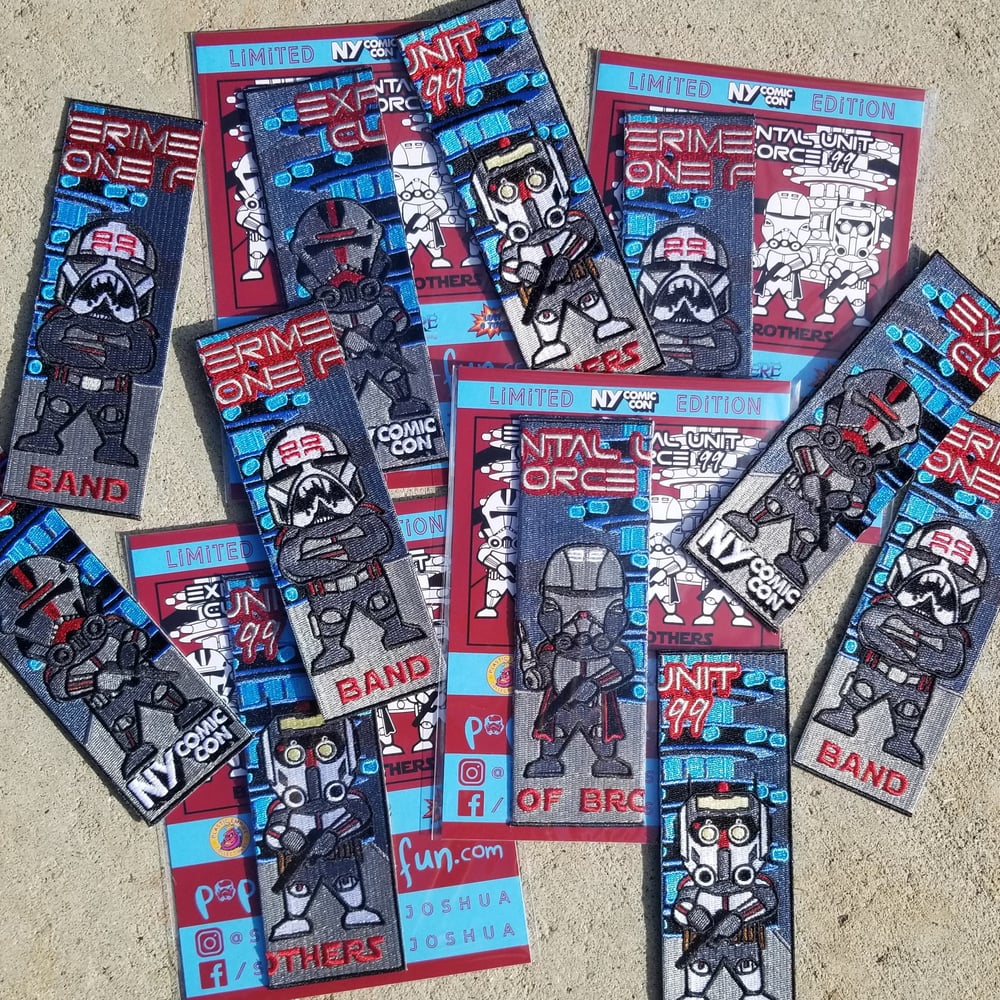 The Bad Batch are a true Band of Brothers! Available only at New York Comic Con 2021 and given away for free by visiting these 4 awesome exhibitors:
@plasticempire (booth 2379, Hunter)
@knowheretoys (booth 3147, Echo)
@lost4toys (booth 2079, Wrecker)
@toytastik (booth 3756, Tech)
Each piece is limited to only 100 made and has be packaged on a special edition cardback!
100% embroidery, iron-on, 6x8 inches large.
Limited Edition of 100 made and includes an exclusive art card.
(Uncut version is a limited edition of 30 made!)