ROTJ (40th Anniv) Celebration Europe 2023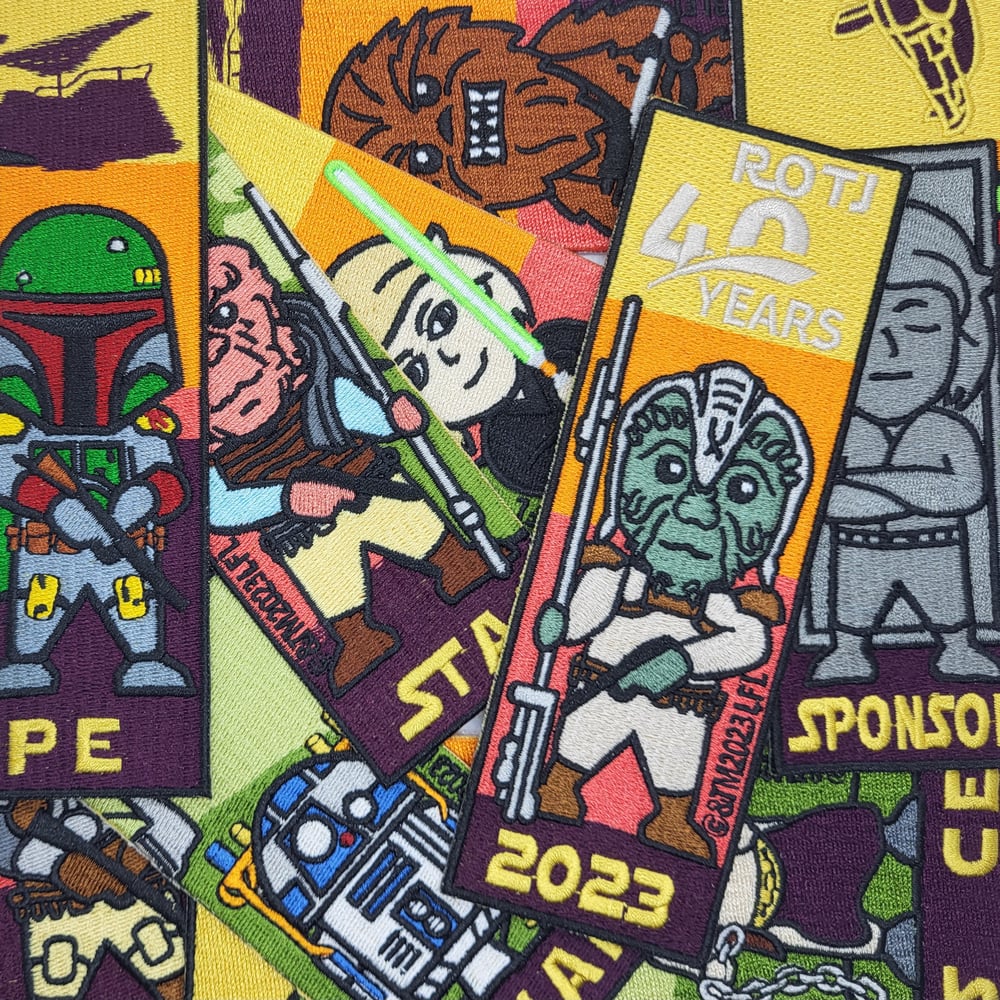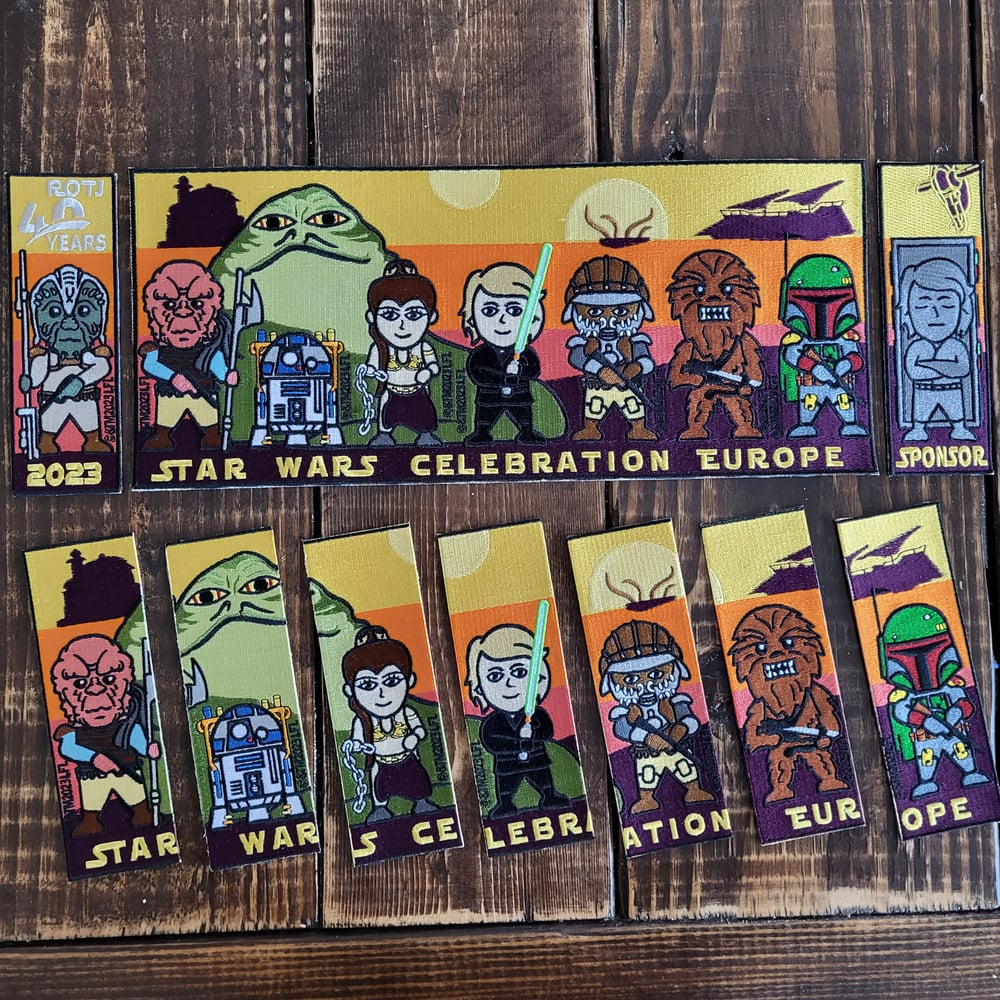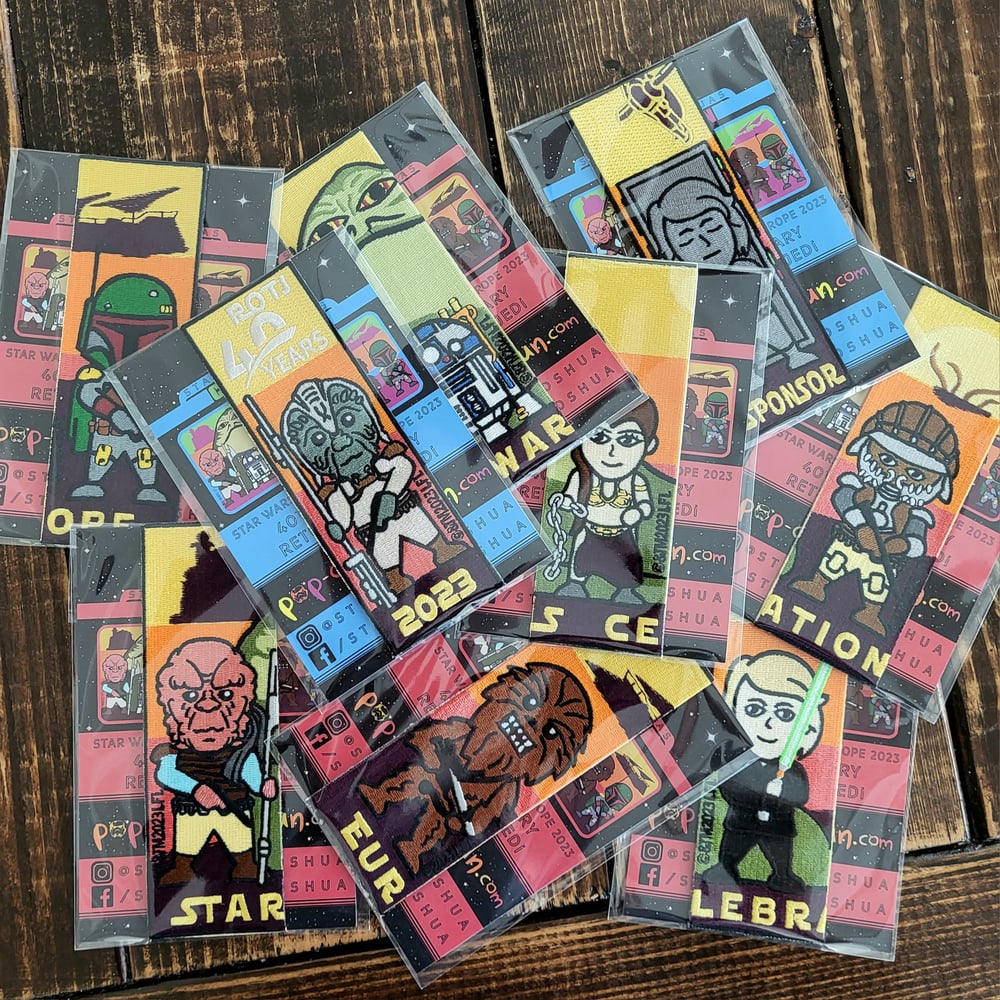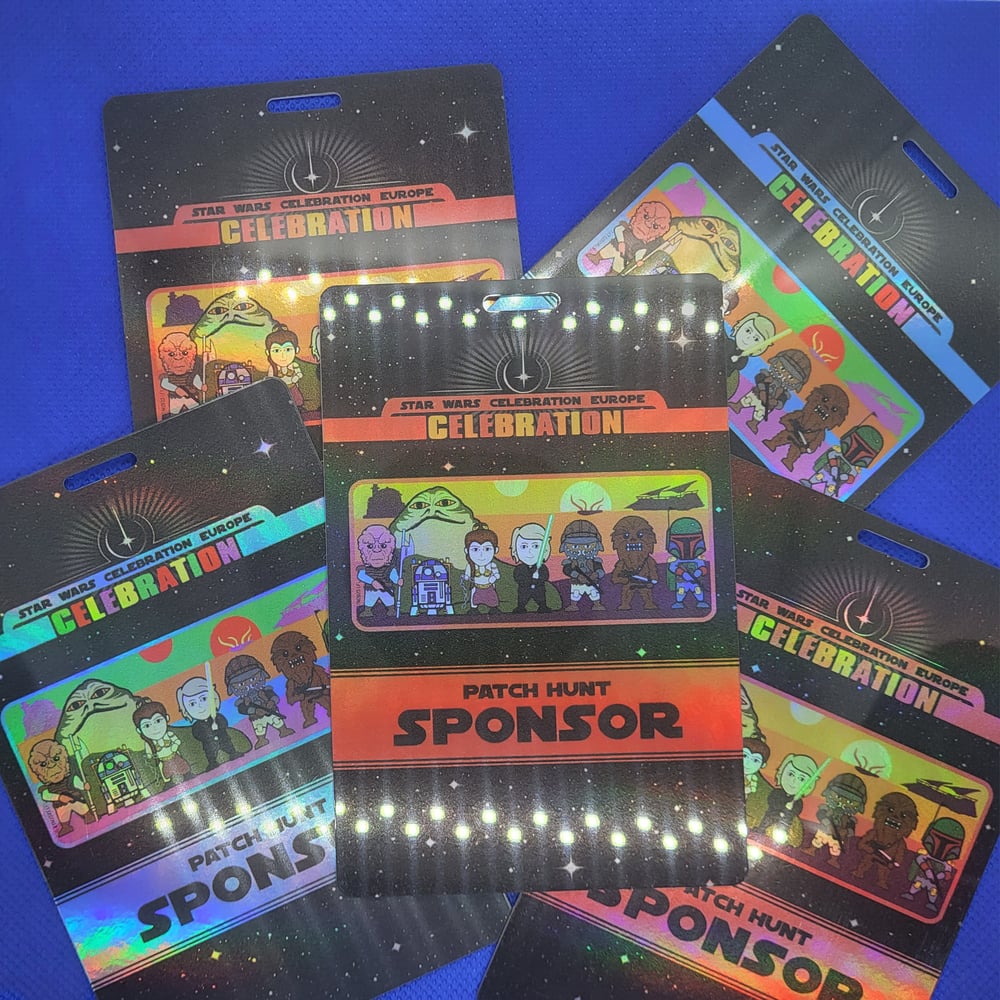 (Sorry, not available for sale.) The "Return of the Jedi 40th Anniversary" patch set was only available at Star Wars Celebration London/Europe 2023. Many were given away for free and others were traded to attendees as they attempted to complete the set!
100% embroidery, iron-on, each puzzle piece is 6 inches x 2 inches. Collect all 9 limited edition pieces, each with an exclusive art card. The uncut version was only available to patch sponsors.