The Droids patch set (iCCCon Exclusive)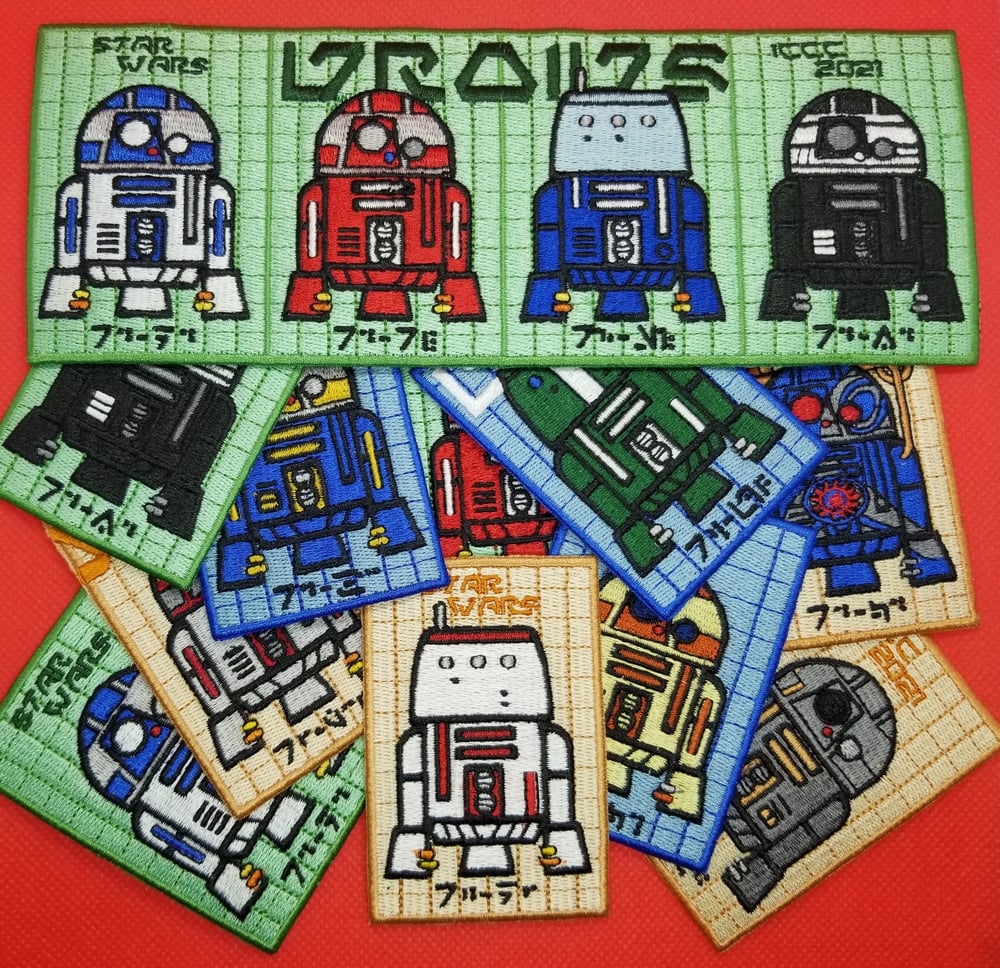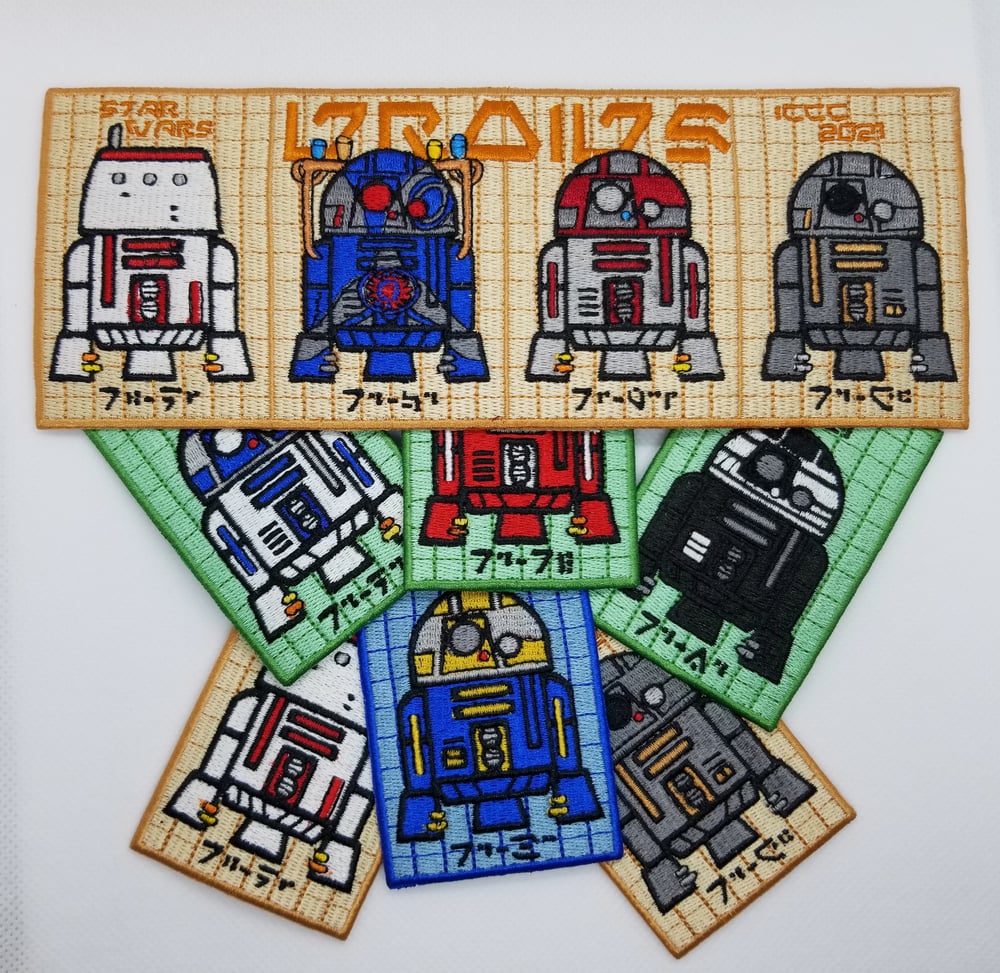 "The Droids" are an exclusive patch series created for iCCCon (April 2021 in Nashville, Tennessee). Each Mystery Blind Bag contains 3 or 4 different Droids patches of different rarities. Collect all 12 and trade!
Rare = 65 made
Uncommon = 80 made
Common = 110 made
Each Droid patch is 3 inches by 2 inches and is 100% embroidered with iron-on backing.
Uncut versions were only available at iCCCon.